Mobile Rock Climbing - Hire and Sales
Brisbane - Sydney - Gold Coast - Newcastle
We believe every child should experience the thrill of Rock Climbing in a safe and encouraging environment.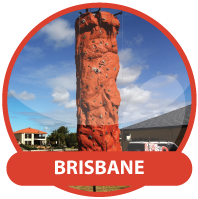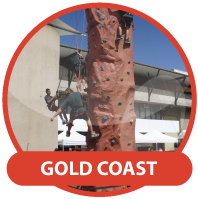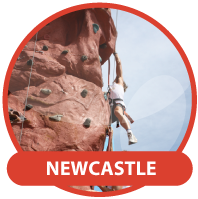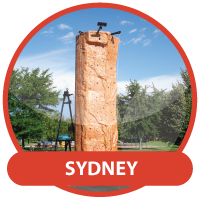 $20 million Public Liability Fully Covered.

Blue Card / Working With Children Checks.

Risk Assessment Prodecurdes in place.

Equipment Registered and Engineer Certified.

Equipment and team are clean, neat and presentable.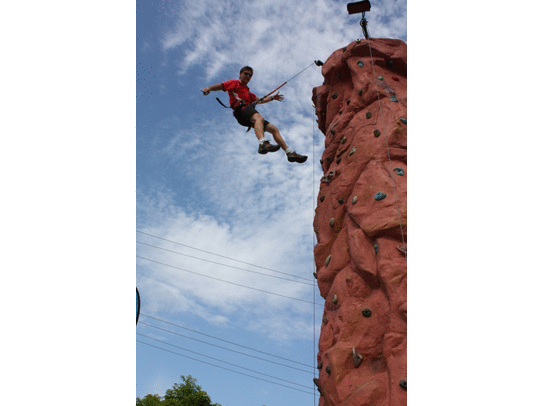 As a team of passionate climbers, we love sharing the exciting experience of rock climbing. Our climbing walls and professionally trained team offer a challenging activity, in a fun and encouraging environment.
Maybe you've never worn a harness, or never seen a mobile rock climbing wall before? Maybe, you're a more experience climber who regularly climbs at the local indoor climbing gym or crag? In any instance, our mobile rock climbing walls are fantastic for kids, teenagers and adults, as young as 3 years old. We've specially designed routes on the walls to cater for all abilities to have a go :)

Are you interested in hosting the rock climbing wall at an event? Our walls are can be used at both indoor and outdoor venues, while allowing up to 70 climbers to enjoy the wall every hour. At every event, whether it be a school fete or community day, our team members encourage and enjoy teaching the skills of climbing.
---

"We're gonna be climbin' that?.............. AWESOME!!"
---

What our clients say?
"Both Alex and John, and their two supporting staff members, provided an outstanding service which was greatly enjoyed by those who climbed the walls. Your staff were friendly, supportive, encouraging and welcoming to the community. They provided the service with a smile and this meant that those who chose to climb the wall, and those watching, left with a smile on their faces There are simply not enough words to describe how pleased the Molong Advancement Group (MAG), and the community, was with Base Zero".

Helen Crisp
Chairperson
Molong Advancement Group
---
"Fantastic service, polite, professional, friendly and took an interest in teaching students how to climb the rock wall. It was a fantastic day for everyone and I greatly appreciate you coming out. I highly recommend Base Zero Mobile Rock Climbing Wall."

Glen Vincent
Youth and Family Support Worker
Lutheran Community Care
---
"We are so pleased we choose Base Zero Mobile Rock Climbing to be one of the major attractions at the Moorooka Community Christmas Carnival. Matt, Nicholas and Brendan were so professional from the moment we contacted them to when they drove away from the event. Most importantly they fulfilled the high expectations of our patrons - so much so we will be booking them again next year. I highly recommend Base Zero to anyone wishing to hire such a ride and deal with a friendly professional team!"

Helen Mansfield
Fete Organiser
Moorooka Community Christmas Carnival
---
"I hired Base Zero to include a rock wall and bungee at a BMW car launch event with almost 1,000 guests. It was one of the best features of our event. The team is friendly, organized, and very professional while still having a good time. They required very little organizing from me, who organized the event. They delivered, and for a great price. Make sure you get the bungee jump as well - the kids loved it.
It's a very premium looking setup.
Thanks again guys!"
Patty Miles
Marketing Manager
BMW Motorline
---
"We hired Base Zero for our annual school Festival in Maleny. From the beginning, Wade and his team were helpful and professional. On the day they arrived on time, set-up seamlessly and fitted in easily with the flow of the day. The kids thought the rock climbing and bungee trampolines were "the best thing ever!" The size and position of the rock climbing wall on our oval contributed to the highly festive atmosphere of the day, and as people came into the school grounds they commented on how great it was that the first thing you saw was loads of kids up the wall! We highly recommend Base Zero, and would love to have them at future events."
Kirsty Gre
Fete Organiser
Maleny State School
---
"Kids LOVED rock climbing!
"Our Special Needs children were also able to have a go which was great to see, and the smiles on their faces was wonderful. Not something they get the chance to do very often."

Lisa
Vacation Care Centre Sydney
---
"Thanks for your supply we had a great weekend overall in a smashing spot. Jay and Lisa were just fantastic easy going, relaxed, efficient and personable. They kept smiles on their faces, processed the kids through fairly and efficiently and were a big part of a big day. I'm please they enjoyed it as well.
I would have no hesitation recommending your organisation to others who want a hassle free experience."
David
Scouts NSW
---

"Rutherford Girl Guides would like to say a huge THANKYOU for coming to our 5th birthday party event on the weekend. Wade was extremely helpful in helping to organise the coordination for the visit and always kept us up to date with information regarding the weather and the like. On the day Jay was really great in helping all the younger girls get up the wall which only encouraged them to try it again and again. A special thank you to Jay for helping the boys out in the tug of war they really appreciated having another boy on the team! The Rockclimbing wall was a great activity for the girls to challenge each other and themselves and you definitely helped make our event a huge success! We'll be calling you back next time the girls are looking for a challenge!"

Charlotte Weatherall
Rutherford District Girl Guides
---
"The rock wall was the highlight of the day. Our kids don't get to have many great experiences and Harmony Day this year will be one school day to remember."
Cheers"

Gail
---

"An excellent day was had by all the people who attended our Multicultural Youth Day. Matt and his partner were a big hit and despite the weather managed to get as many kids having a climb as was possible. Both were professional, adaptable but most of all fun and we would definitely contact you again for future events."

Stacey Noy
Agency Administration
Inala Youth Service
---
"Thank you so much for supplying the Rock Wall the children absolutely loved it and Matt was amazing with the kids. We had parents even comment about his attitude and how friendly he was and what a great role model he was. I would even recruit him myself."
Leanne Jays
---
"I just wanted to thank you and Matt for helping make my son's birthday such a hit. The kids really loved the rock wall and kept Matt busy for the time he was there. My son's party has been the rave of the week and everyone's been commenting on how much they loved it, both kids and parents. Really appreciated Matt's friendly and outgoing personality too."

Ron
---

"I just wanted to thank you for the amazing job that your staff did over the weekend at the Good News Book Fair. From the moment they arrived on sight, they were professional, enthusiastic and eager to provide the best experience for everyone on the day. They encouraged the children as they climbed, they engaged with people as they queued up, overall, they were an absolute credit to themselves and Base Zero.
Thanks for the fantastic service you've provided us and we genuinely look forward to using you again next year!"
Sean
Community Chaplain
Good News Lutheran Church
---
"Always a pleasure to have you guys come out to run your climbing programs with our children. Always on time, professional and most of all engaging!"
Trent
Coordinator
Shorncliffe State School OSHC
---
Thank you so much for providing such a fantastic activity.
The staff were particularly impressed with your interaction with the children and how you directed them to best course for their ability.
The day was a great success!!!!
Thank you again.
Deb
Manager
Toongabbie Before and After School Care
---
Choose your event:
FETES / FESTIVALS & FUNDRAISERS